The first characters I made when I first got interested into anime and got introduced by manga. Although, some are more recent. They were drawn differently back then, now I noticed some development in character drawing. They are all my favorite creations and I hope to draw them in my future manga, Sykactor.
Left to Right:
Ruby Shang
, the hotheaded psionics user.
Halo Capella
, the carefree manga-ka (nudge-nudge).
Athena Zyx
, the selfless ex-goddess/android.
Note: click the image for a full view.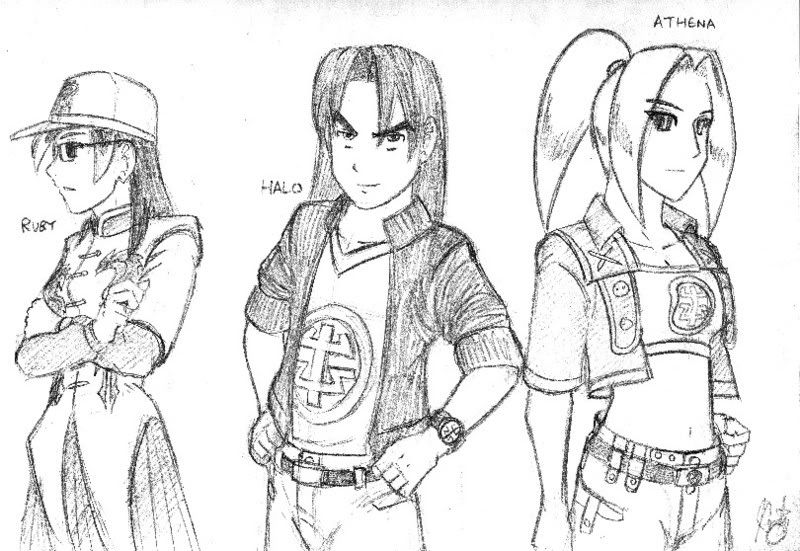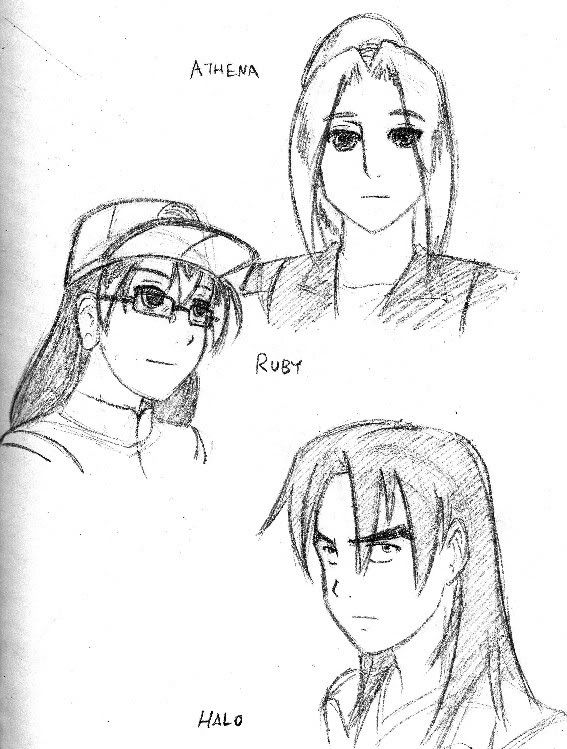 Charlie Copper
, the mutated son of a politician.
Onisuke Yashova
, the demonized Chinese-samurai.
Shjaa Kirone
, the Centaurian rebellion general.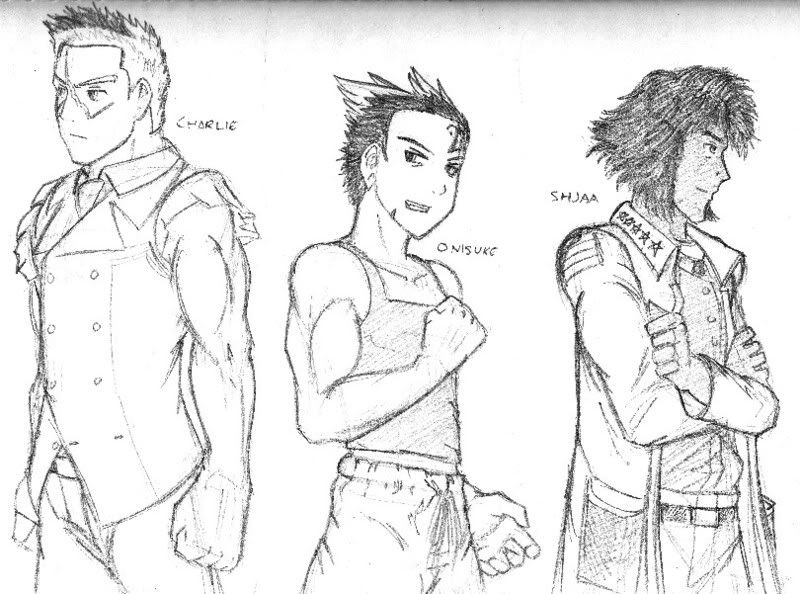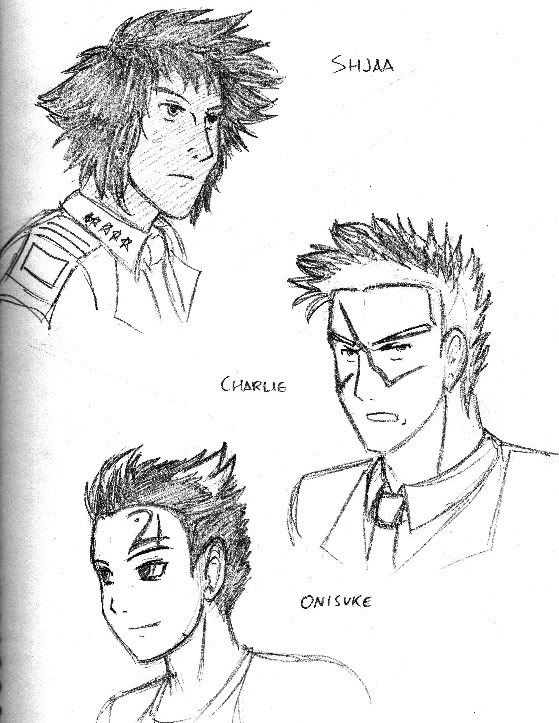 Darcy Taika
, an Astrian agent leader and the leader of The Taika Team.
Kyla Shirochi
, the white city-ninja.