Finally, since I haven't updated in the month of August 2008 which means I witnessed some downfall. The time at the beach last month felt so good. I did a sub-conscious routine, like I swam, then tanned, then ate, then swam again, tanned again, ate while smoked behind a barbecue and rejected the sun afterward cuz it went too hot. During the week after that I went through some pain and peeling. I'm glad it didnt last too long.
This time I started using my black ballpen. I dunno if it was a good idea cuz I remember using ballpen years ago. Received new art materials so a new sketchbook to fly over at.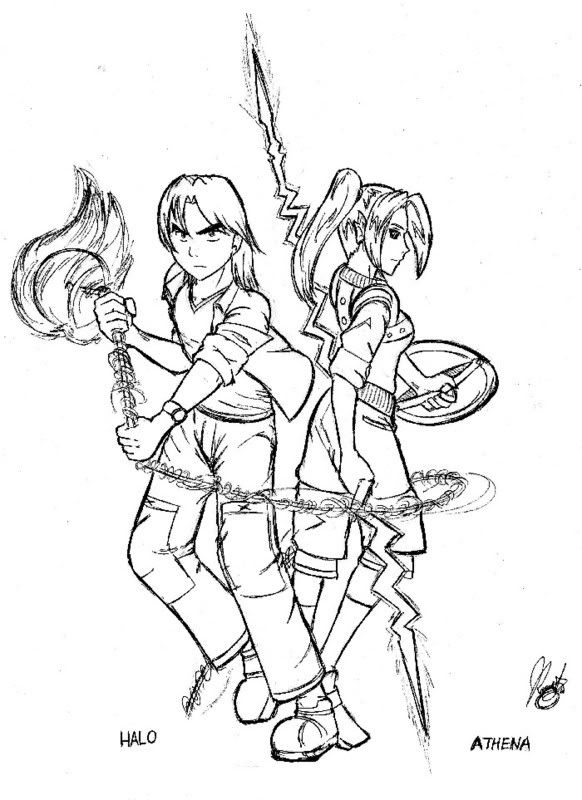 Halo and Athy-chan, inked. X3 I like putting them together.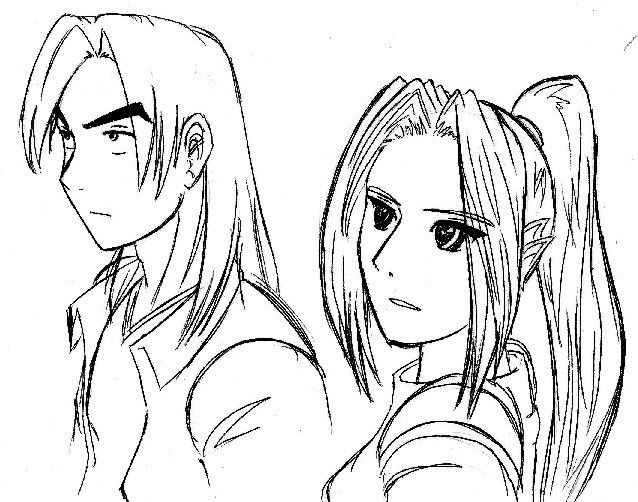 Some Cleabell drawings: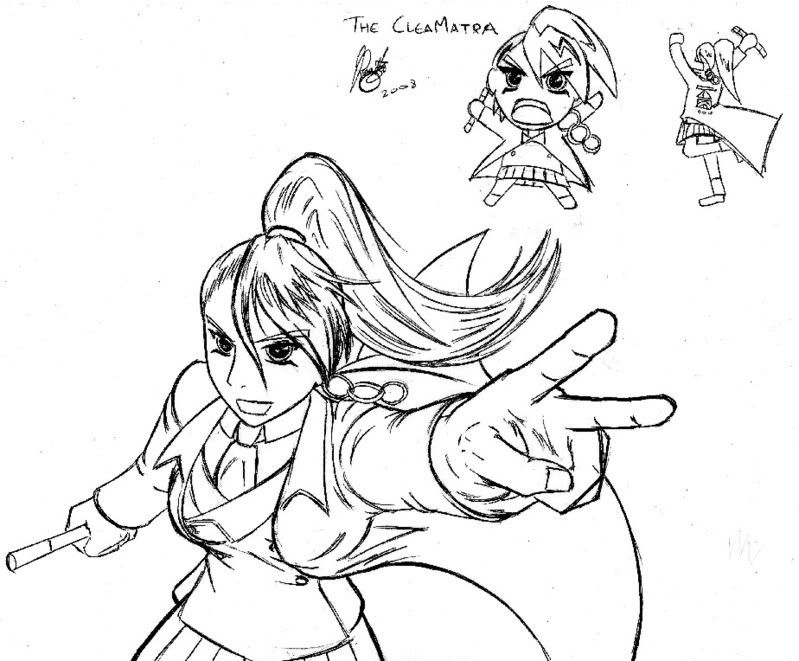 ...ignore the pictures in the corner. XD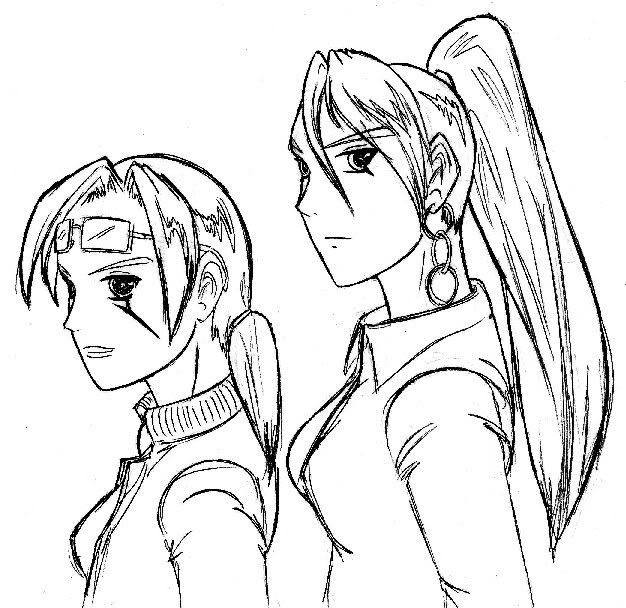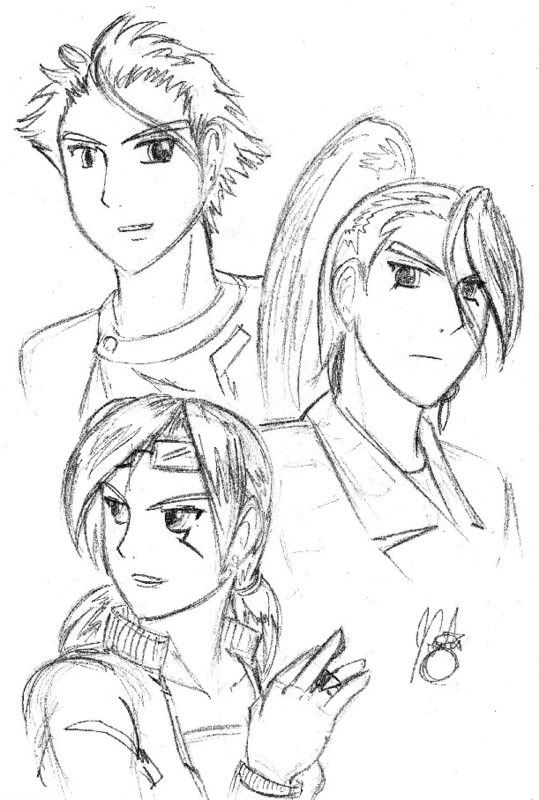 I was designing characters here: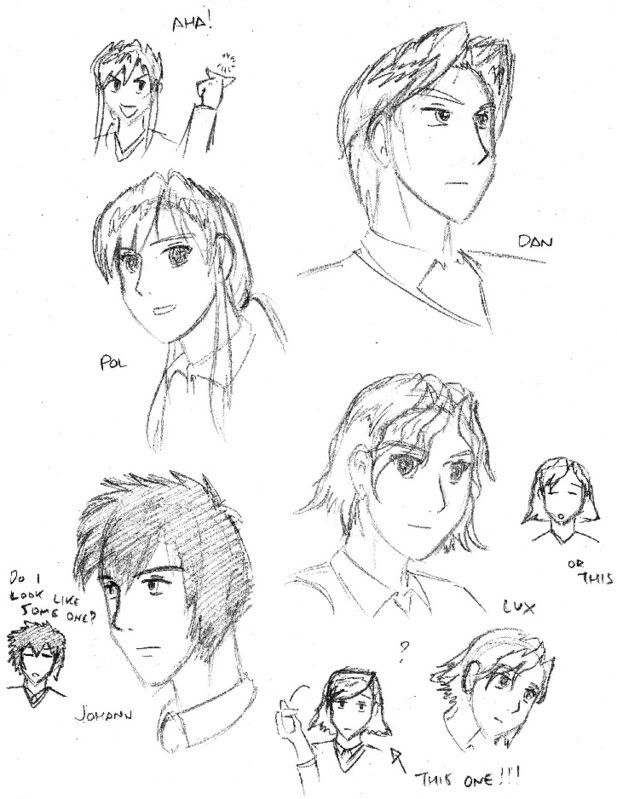 My first attempt on the faces, satisfied at a few things.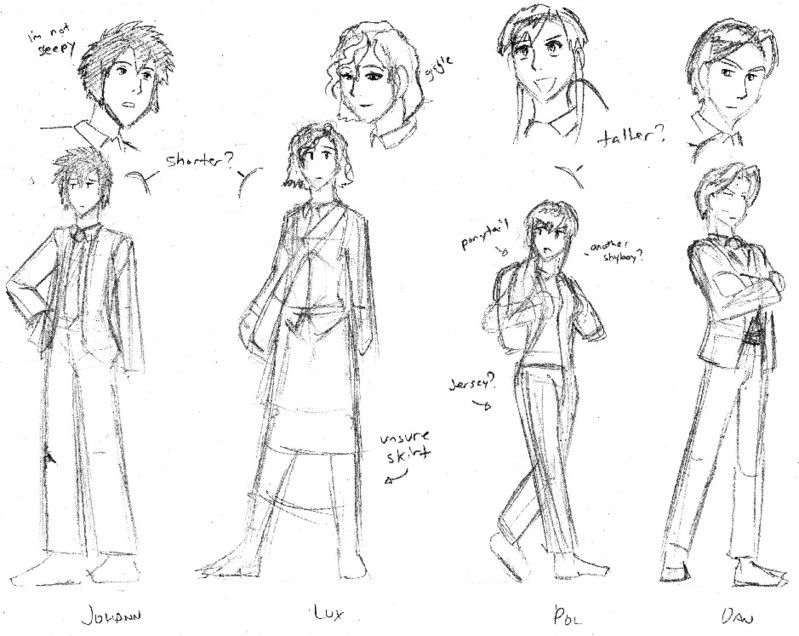 The heights here are so off here, I decided to draw more after.
Look! my first attempt on my new sketchbook. Unfinished tho but I will soon: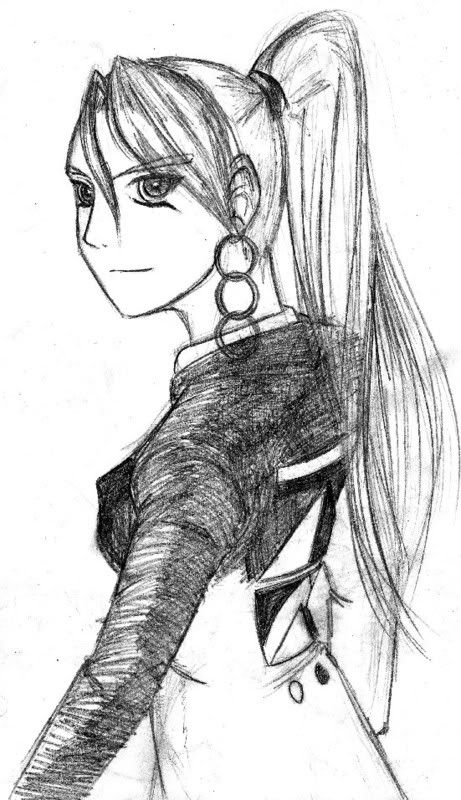 ---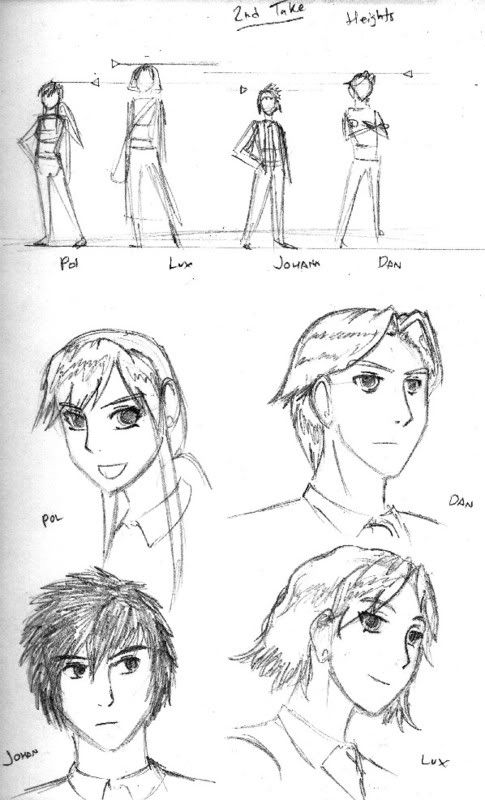 My second take on these characters, I think they do look better here.
That's all for now, chapter two is still halfway. It's not that long so you can wait minimally. X3